Send Inquiry
Huge Needs For Industrial Dehumidifiers, Mold Temperature Controllers And More Are Met!
About Us
When it comes to providing peerless industrial solutions, Shreeji Chiller has maintained a proud business voyage. We are defining customers needs in the exceptional manner by staying relevant at serving innovative dehumidifiers, industrial chillers and many more products. We are pleasured to bring for customers industry-specific products that suit prevailing needs of clients across regional markets. Our company keeps emphasis straight on manufacturing products that have gain huge applause in the market for efficiently and safely working. We study accurately needs of the market as a manufacturer in order to bring forth Air Water Chillers, Hot Air Dryers, Vertical Batch Color Mixers and similar others for meeting needs of industrial processes. We remarkably work to serve our customers with optimal quality.
Most Popular Products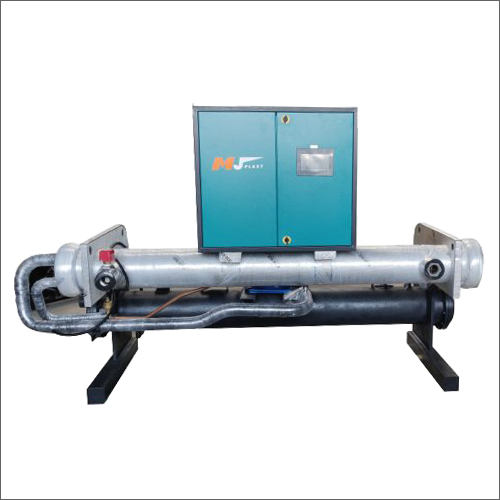 It has been manufacturing a wide range of scroll, screw and centrifugal chillers. Drawing from this expertise, Blue Star offers a wide range of water cooled VFD screw chillers providing extremely lower power consumption at part loads. The chillers are equipped with environment-friendly R134a refrigerant.

Our Sister Concern
We at our company, are proudly introducing MJ Plast as our sister concern formed by Mr. Mahesh Patel in the Gujarat. Our associated concern is well-known in the industry for assisting customers with all types of ultra-advanced machines. With voluminous facility, our sister concern is meeting demand for industry-specific machines and similar solutions. To meet requirements of modern industrial water chillers, our sister concern has been using the most advanced machinery. Our sister concern studies requirements in order to offer products that meets industry standards & expectations.
Reasons To Prioritize Us
Speedy Response: Our highly renowned enterprise deliver reliable industrial solutions to customers that are manufactured by incorporating equipment of high reliability. Our A-grade aforementioned products serve industries in the perfect manner. We speedily complete market requirements for our Vertical Batch Color Mixers, Air Water Chillers, etc.
Customer Service: Our business concern has capability of providing quick service to customers for aforementioned items. We have sound expertise that makes us able to meet industrial demands in the excellent manner.
Industrial Growth: Our company has increased industrial growth by providing clients solely high on quality solutions that meets industry-specific needs of clients.
Qualified Personnel
Our organization has adept personnel who are engaged in meeting prevailing needs of customers for several products. They resourcefully manage requirements of customers so that they can gain huge benefit from our products. Our personnel has skills to meet diverse needs of customers in the professional manner.